Brand & Marketing for Small Businesses
Building Brands
We provide business owners with a passionate, trusted team of brand and marketing experts, so they can focus on what matters - building their business and making a positive impact on the world.
A full brand design & marketing agency, at your fingertips.
NOKNOK can allow you to dream big and focus on building your business by supporting you in all your brand & marketing endeavours.
Everything you need for incredible value.
For less than the cost of hiring a junior, you can have your own marketing team, consisting of a brand manager, graphic designer, website developer and marketing manager - it's a no-brainer really.
About Us
We're made for each other if you have a...
Food or Beverage Brand
We've worked with a range of food & beverage companies and know what it takes to compete in that industry.
eCommerce Website
Our team has been successfully selling online for over a decade so you know you're in safe hands.
Premium Product or Service
Premium products require premium branding if you want people to pay a premium price.
It began with a vision to help small businesses tell their story.
NOKNOK was founded by Nichola Prokop and Nopera Whitley almost a decade ago when they decided to combine their skills in graphic design and website development.
Together, along with their team, they have helped 100's of clients around the world turn their vision into a reality while having fun along a way.
How we help
Here's what our clients have to say...
"By asking the right questions & getting to know our business NOKNOK made the whole branding/design process a breeze - their ideas were spot on every time.  I would definitely recommend NOKNOK for all your branding and marketing needs."
Helen Barnett
Complete Kitchens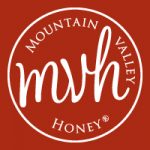 "From refreshing our brand through to our day to day marketing needs, NOKNOK has understood our vision and the process for us has been seamless. A great company to work with, that show passion, enthusiasm and professionalism in all that they do."
Murray & Nicky Elwood
Mountain Valley Honey
Sound Familiar?
You have a great product but you need more sales. You've tried advertising but it's not working as it should. You know you need to invest in marketing, but you're not sure where to start.
Most people will say that "you need a new website" or that "you should be posting on social media". What they don't tell you is that you need a strong brand for these things to work.
Without strong branding you're likely wasting time and money on poor performing marketing.
Experts in Ecommerce
Our proprietary system is designed to grow online sales fast, while building a powerful online brand.
Everything Brand & Marketing
We make our clients' lives easier by helping with all things brand and marketing.
Passionate & Dedicated
When you partner with NOKNOK, you gain a team of passionate and driven individuals dedicated to your success.